From United Overseas Bank Limited
---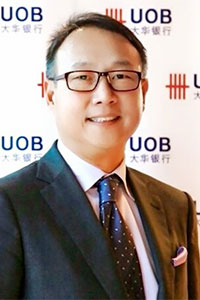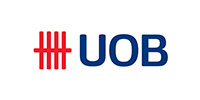 Mr. Eric Lian
Managing Director & Head of Group Commercial Banking
United Overseas Bank Limited
Eric joined UOB on 21 September 2020.
He is responsible for the Group Commercial Banking of Wholesale Banking of the Group which include Corporate & Commercial Banking, Commercial Real Estate Institutions, Specialised and Commodities Finance as well as Special Asset Management.
Prior to that, he was the President and CEO of UOB (China) from June 2013 to June 2016. He was a member of the Bank's Executive Committee of UOB Group. He has 26 years of banking experience. He began his banking career with UOB in 1989 and joined Standard Chartered Bank in 1995. During his 18 years of tenor with SCB, he held several senior positions in wholesale banking business as well as credit risk management in Singapore and China.
Eric graduated from the Nanyang Technological University, Singapore with a Bachelor of Engineering and a Master of Business Administration.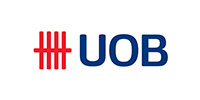 Mr. Lawrence Loh
Manager Director and Head of Group Business Banking
United Overseas Bank Limited
Mr Lawrence Loh is Managing Director and Head of Group Business Banking and is responsible for UOB Group's small business segment across its South East Asia markets.
In addition to driving growth of the markets under his coverage, he leads the beyond banking initiatives in UOB small business segment that drive strategic partnerships with government institutions and technology companies to help curate SME ecosystems, build SME digital capabilities so SMEs can benefit to operate more efficiently to scale their businesses domestically and regionally.
Mr Loh has more than 20 years of banking experience. Before joining UOB, he held several key management roles in a global private and investment bank. He also had operational and leadership responsibilities in product analytics and business development in consumer banking and private banking. He began his career as a management consultant.
He holds a Bachelor of Commerce from the University of Queensland, Australia and is a Fellow of Corporate Banking with The Institute of Banking and Finance.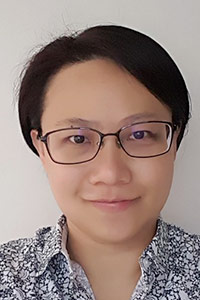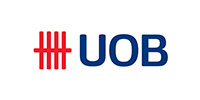 Ms. Quek Lee Keng
Senior Vice President, Wholesale Banking Group - Corporate Banking Singapore
United Overseas Bank Limited
Ms. Quek Lee Keng is Senior Vice President in UOB Wholesale Banking Group - Corporate Banking Singapore as Industry Banker for the Oil & Gas sector. Prior to this, she covers the Government Linked Companies in addition to her specialist role as the Senior Vice President in Specialised Asset Banked Financing involved in advisory and business origination for UOB Group's oil & gas project financing; vessel and marine-related financing; aviation-related financing and other specialised asset based financing (e.g. storage terminal projects).
Lee Keng joined UOB in 2007 after a four-year stint in the banking sector in China (Beijing and Shanghai) where she headed the team covering the Transportation and Logistic Sector in East China. She has over 20 years of banking experience as a corporate banker and is well-versed in cross-border financing and tax lease structures. Lee Keng is responsible for client coverage and business origination, including origination and structuring or bilateral and syndicated loans; debt and equity capital market issues; cross-border financing; merger and acquisition transactions; and cross-selling of banking products and services like hedging instruments and cash management.
Lee Keng graduated from National University of Singapore with a Bachelor of Business Administration (First Class Honours).
From the Industry
---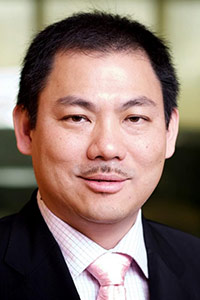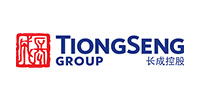 Mr. Pek Lian Guan (Chairman)
Executive Director and Chief Executive Officer
Tiong Seng Contractors
Mr Pek Lian Guan started his career at Tiong Seng Contractors upon his graduation from Loughborough University of Technology, United Kingdom, with a Bachelor of Civil Engineering (First Class Hons) in 1989. In 1993, he was appointed as the Director of Tiong Seng Contractors and soon became the Deputy Managing Director in 1997. Mr Pek has over 22 years of experience in project management for civil engineering and building works in Singapore and entrepreneurial activities in the region. Under his guidance, Tiong Seng has come to champion the use of advanced construction technology and green practices across its businesses for better productivity and efficiency. Mr Pek currently advises as a member of various productivity and green councils in Singapore and is actively involved in related initiatives towards the improvement of these standards. Mr Pek was appointed to our Board of Directors on 15th April 2008 and was last re-elected on 27th April 2012.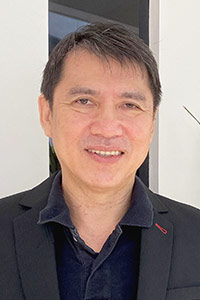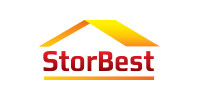 Mr. Collin Phua
Group CEO, Storbest Holdings Pte Ltd
Mr. Collin Phua is the Group CEO of Storbest Holdings Pte Ltd, a leading third-party logistics provider specialising in end-to-end cold chain supply chain management solutions.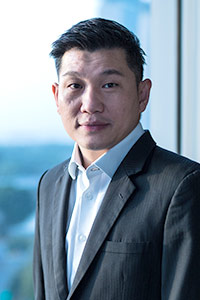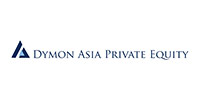 Mr. Keith Tan
Chairman, Dymon Asia Private Equity Investment Committee and founding partner, Dymon Asia Capital.
Mr. Keith Tan is Chairman of the Dymon Asia Private Equity Investment Committee and a founding partner of Dymon Asia Capital.
Keith's focus in Dymon is predominantly in Private Equity, where he has led a number of high-performing investments.
Prior to Dymon, he was a Director at Abax Global Capital, a hedge fund based in Hong Kong, where he originated, structured and executed investment transactions across Asia for Abax's special situations funds. During his career, Keith was also a member of the Executive Committee of Standard Chartered Bank (China) and Branch Manager of Standard Chartered Bank's Shanghai Branch.
Keith is presently a serving Council Member in the Singapore Chinese Chamber of Commerce and Industry.
Keith graduated with a Bachelor's degree in Business (Banking and Finance) with Honors from Nanyang Technological University of Singapore.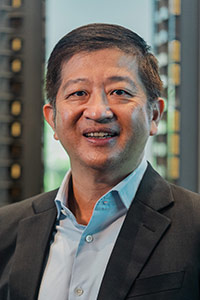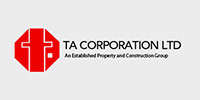 Mr. Neo Tiam Boon
CEO & Executive Director, TA Corporation Ltd
Mr. Neo Tiam Boon was appointed to the Board on March 7, 2011 and was last elected as a director on April 26, 2017. Mr. Neo, PBM is the Group's Chief Executive Officer and Executive Director of TA Corporation Ltd, an established property and construction group with a growing suite of businesses in distribution and real estate development and investment, listed on the Mainboard of the Singapore Exchange.
A management veteran, Mr. Neo has over 20 years of management experience. He helms overall business development, financial and strategic planning, sales and marketing as well as human resources at TA Corporation.
Mr. Neo joined TA Corporation in 1996 and spearheaded the Group's strategy and tactical diversification of its business model beyond construction, to expand its income streams for long term sustainable growth. Under his leadership, TA Corporation diversified into the real estate development, distribution and real estate investment businesses. Mr. Neo played an instrumental role in leading the Group's successful regionalization into fast-growing markets such as Thailand, Cambodia, India, Malaysia, China, and Myanmar.
In recent years, Mr. Neo was pivotal in leading the Group through its transformation from a traditional construction company to one that is based on technological advances and upstream production of precast components and PPVC.
Mr. Neo believes in giving back to society and championing causes for education. He currently sits on the Board of Governors for the UOB-SMU Asian Enterprise Institute, a partnership between United Overseas Bank, Singapore Management University and local enterprises. He plays a critical advisory role in providing strategic guidance and facilitating the exchange of knowledge and resources to support the growth and development of local enterprises and students. Mr. Neo is also involved in giving public seminar and talks at the Business Families Institute @ Singapore Management University on managing family business. He is also an active grassroots leader, having served in various capacities for more than 25 years.
Mr. Neo graduated with a Bachelor of Science in Business Administration from the University of Arkansas in 1986. He was conferred the Public Service Medal (Pingat Bakti Masyarakat) by the President of the Republic of Singapore in 2005 in recognition for his public service and community work.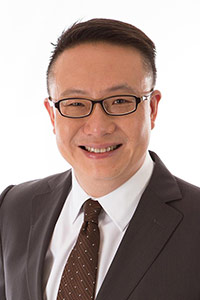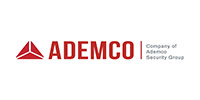 Mr. Toby Koh
Group Managing Director, Ademco Security Group
Mr. Toby Koh is the Group Managing Director of Ademco Security Group, a leading provider of security, smart city, IOT and operations management solutions to more than 8,000 institutional, commercial and government organisations across Asia.
A respected thought leader, his business commentary has been featured in major leading local and international media. He is a firm advocate of embracing technology and transformation. Toby's contributions to developments in Singapore's security landscape and personal achievements in business won him recognition as the Overall winner of the 2017 Entrepreneur Of The Year Award (Established Entrepreneur) and the 2013 Honouree of the Spirit of Enterprise Award. He also led Ademco in winning the 2015 Singapore Prestige Brand Award (Heritage Brand) and the 2015, 2018 & 2019 Enterprise 50 Award. Toby also received the inaugural E50 Enterprise Transformation Award from DPM Heng Swee Keat in 2019.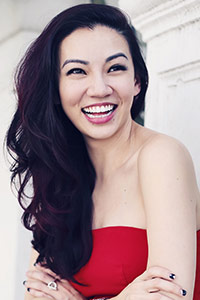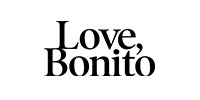 Ms. Viola Tan
Co-founder and Executive Director, Love, Bonito Group
Ms. Viola Tan is the co-founder and executive director of the Love, Bonito Group, Singapore's largest fast fashion retail brand.
Together with her co-founder, Viola turned just S$500 into the multi-million dollar company Love, Bonito is today, with outposts in Indonesia, Malaysia and Cambodia by expertly leveraging online platforms and social media channels and pioneering new strategies to reach the modern customer.
She currently heads the Group's business development efforts as Love, Bonito seeks to further expand its footprint across Asia. Viola successfully spearheaded the Group's seed round of funding. She heads investor relations for the Love, Bonito Group. Viola is a regular speaker at trade and industry conferences and is also a media ambassador for select luxury brands.
True to her brand manifesto of "For the woman you are, and the woman you want to be", Love, Bonito offers women a wide array of designs to dress impeccably yet comfortably, bringing out their best. The brand is highly reputed for expertly striking a balance between style and affordability. The brand brings accessible high street fashion to women from all walks of life.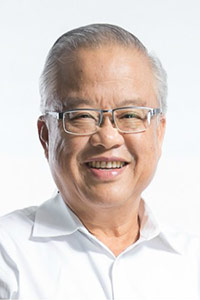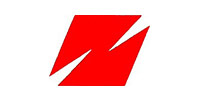 Mr. Sim Giok Lak
Founder Chairman, Zicom Group Ltd
Fellow Life Member of Australian CPA and Singapore Chartered Accountants. Founder Chairman of Zicom Group Ltd engaged in manufacturing of equipment and turn-key plant for marine offshore, oil and gas, LNG propulsion systems, construction equipment, precision engineering and automation. Founder Chairman of ZIG Ventures Ltd a corporate investor and incubator of medical technology start-ups in Singapore.
Ex-Board member of SPRING Singapore (2014-2018), Ex-Member of Scientific Advisory Panel of Diagnostic Development Hub at A*Star (2015-2020).
Member of Singapore National Eye Center's Incubation Board and Member of Board of Governors of UOB-SMU Asian Enterprise Institute.
From Singapore Management University
---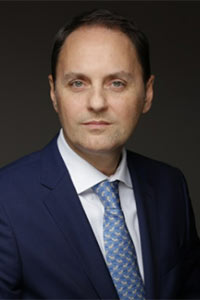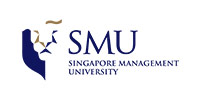 Professor Bert De Reyck
Full-time Faculty
Dean, Lee Kong Chian School of Business
Professor Bert De Reyck earned his BSc in Applied Economics, MSc in Information Systems Engineering and PhD in Operations Management from the University of Leuven, Belgium. He is the Founding Director of the UCL School of Management at University College London. Before joining UCL, Professor Bert held positions at London Business School, the Kellogg School of Management at Northwestern University and the Rotterdam School of Management. He has also taught at Columbia University, Hong Kong University, and CEIBS. He has been the recipient of several teaching and applied research awards. Professor Bert enjoys the reputation of being a dedicated educator, an inspiring leader and an able administrator who is highly respected by his colleagues.
Professor Bert is an accomplished scholar whose research activities focus on decision analytics, artificial intelligence, and project management. His award-winning research is published in numerous academic and professional journals and it has seen applications in a wide variety of companies in the life sciences, aerospace, and transportation industries. He has also secured several research grants, industry sponsorships and projects with organisations such as Eurocontrol, the UK Department for Transport, Network Rail, Heathrow Airport, The Noble Group, Dunlop Aerospace, Eaton Aerospace, the New York Transit Authority, Pfizer, Merck, Roche, Novartis, Sanofi-Aventis, and Shire.
View Professor Bert's full profile here.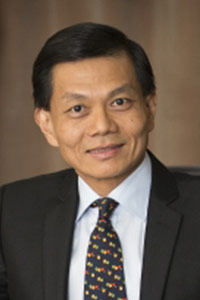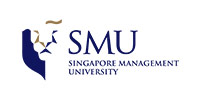 Dr. ANG Ser-Keng
Full-time Faculty
Principal Lecturer of Finance
Member of The Board of Governors & Director, UOB-SMU Asian Enterprise Institute
Academic Director, SMU EMBA Programme
Academic Director, SMU MBA Programme
Dr. ANG Ser-Keng has been actively teaching, undergraduate, executive and post graduate programs since 2003. At SMU, he teaches a broad range of finance related courses, including M&A, Investment Banking, Entrepreneurial Finance, Corporate Finance and Fixed Income. Ser-Keng has won numerous teaching excellence awards at SMU on different programs, including the EMBA, MBA, MiM and MSc in Innovation. In 2016, he was conferred the Commendation Medal by the President of the Republic of Singapore for his contribution to education. In 2018, he was recognized as a Specialist Adult Educator (Curriculum) by Singapore Skills Future SG.
In addition to teaching, Ser-Keng also holds several administrative appointments at SMU, including Member of the Board of Governors and Director of the UOB-SMU Asian Enterprise Institute as well as the academic director of the SMU EMBA and MBA programmes. Through his directorship at the UOB-SMU Asian Enterprise Institute, he has also been actively involved in advising small businesses since 2006. Prior to his academic appointment at SMU, Ser-Keng was an Investment Banking in London, Hong Kong and Singapore, specializing in capital raising and M&A.
Ser-Keng received his Ph.D. in Finance from UNSW Business School, MBA from London Business School (LBS), Master in Business Research from UWA, and Bachelor of Accountancy (BAcc) from National University of Singapore (NUS). He is qualified for both CA and ACIS. Ser-Keng is also a certified and experienced Executive Coach.
View Ser-Keng's full profile here.