By Mr Francis Chan, Executive Director
Titanium Law Chambers LLC
https://www.titaniumlaw.com.sg/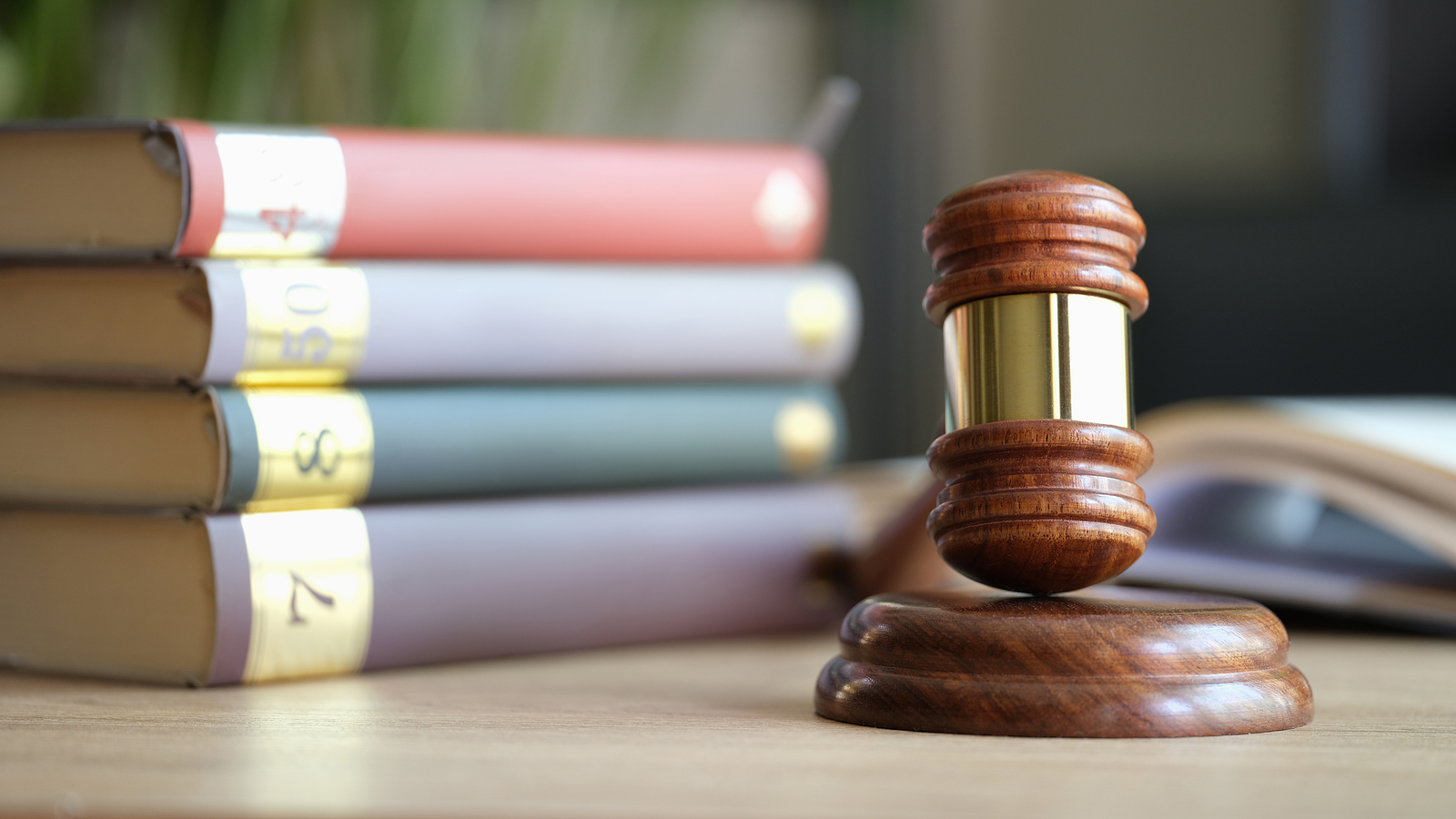 7 things that business owners should know about employment and labour law in Singapore (2022 update edition)

Manpower is undoubtedly critical, and perhaps even the lifeblood, of SMEs in Singapore.  According to data released by the Singapore Department of Statistics, SMEs employed approximately 3.4 million workers in 2021.  With this number of SME-employed workers, one can only imagine the magnitude of employment issues faced by these businesses on a daily basis.  In fact, many a client of mine have lamented about the "headaches" which arise from employment issues.

In this issue, I will be highlighting 7 things which are essential for employers to know in the employment and labour law space from 2021 – 2022 (as extracted from "The Labour and Employment Disputes Review" written by myself and my associate Alexius Chew for The Law Reviews UK).  


1.    Be aware of your obligations as employer

Whilst most employers would be familiar with the Employment Act, there are also other laws which apply to employers. For example:

•    The Employment of Foreign Manpower Act which regulates the employment of foreigners;
•    The Central Provident Fund Act which governs the obligations of employers and employees in relation to the national social security savings fund;
•    The Work Injury Compensation Act which provides for an expedited compensation framework for employees injured at work;
•    The Retirement and Re-Employment Act which regulates the retirement age and the obligation of employers to re-employ employees;
•    The Child Development Co-Savings Act which provides for maternity, paternity and childcare benefits.

Employers should be aware of when certain of the abovementioned statutes are applicable to them, lest they unknowingly act in breach of the law. 

2.    How you can sue or be sued

Employment disputes can take many shapes and forms – salary disputes, wrongful dismissal, breach of confidentiality and more.  

Typically, aggrieved employees commence their claims through the Tripartite Alliance for Dispute Management (TADM) which mandates mediation and if the dispute is unable to be resolved, the dispute can be escalated to the Employment Claims Tribunal (ECT).  There are certain claim limits and limitation periods for claims to be brought via the TADM or the ECT.  One key thing to note is that lawyers are not allowed to represent either party before the ECT.

For disputes which are higher in value or do not fall within the jurisdiction of the ECT, claims are usually commenced before the civil courts depending on the value of the claim.  There is no restriction on the type of claim that can be brought before the civil courts, though employers and employees should be aware of the claim limits applicable to the Magistrate's Court ($60,000 or less), District Court ($60,001 to $250,000) and the High Court (above $250,000). After a certain period of time, the claimant will also be time barred from commencing a claim – for example, contractual claims have a limitation period of 6 years from the date that the cause of action accrues.

3.    Justifying the summary dismissal (without notice) of an employee

Employers should be careful not to be too trigger happy when firing employees on the basis of suspected wrongdoing.  In 2021, the High Court found that an employee was wrongfully dismissed by his employer Fuji Xerox Singapore. Fuji Xerox had dismissed the employee summarily for alleged misconduct, but failed to substantiate the grounds of misconduct and to justify the dismissal to the Court even though the facts showed that the employee had breached certain internal policies.  These breaches were found to be either inconsequential or later accepted by Fuji Xerox.

It is therefore important that investigations be robust, fair and well-documented – such procedures are usually customized to the company's customs and available resources.  If the process falls short of expected standards of fairness or if the investigation fails to comply with the company's own SOP, employers may find themselves facing a claim for wrongful dismissal.  

4.    What can an employer do if confidential information is taken or disclosed by a former employee?

Employment legislation in Singapore does not deal with breach of confidence by employees.  In 2022, the Court of Appeal clarified that for an employer to succeed in a claim against an errant employee for breach of confidence, the test to be applied is as follows:

Where the employee has taken confidential information
•    Whether the information was confidential
•    Whether the information had been imparted to the employee in circumstances imparting an obligation of confidence
•    If the above are satisfied, an action for breach of confidence is presumed and it is on the employee to prove that his conscience was unaffected to displace the presumption

Where the employee has made unauthorized use or disclosure of confidential information
•    Whether the information was confidential
•    Whether the information had been imparted to the employee in circumstances imparting an obligation of confidence
•    There was unauthorized use of the information to the detriment of the employer

5.    Employers are expected to treat employees with dignity and respect

In the case of Dong Wei v Shell Eastern Trading (Pte) Ltd and another [2022] SGHC(A) 8, the Appellate Division of the High Court dismissed the appeal of an employee pursuing claims in contract and tort against his employer Shell.  Pursuant to allegations against the employee received by Shell, Shell carried out an investigation and suspended the employee.  The investigation was ultimately "inconclusive" but the employee was nonetheless dismissed with salary in lieu of notice.  Shell had around the commencement of the investigation informed the employee that he would be told of the investigation outcome but the investigation outcome was never disclosed by Shell to the employee.

Whilst the Court found in favour of the employer, the Court commented that employers should treat their employees with dignity and respect even with parting ways.  Even if the employer is under no legal obligation to disclose an investigation outcome or if it would not be meaningful or productive to do so, it is only fair for an employee to be told of the investigation outcome especially if it is promised to him.  

6.    Fair employment practices guidelines to become law

Singapore currently does not have any anti-discrimination laws.  What Singapore has is the Tripartite Guidelines on Fair Employment Practices (Guidelines) and the Fair Consideration Framework (FCF) which address issues such as discrimination.

Under the Guidelines, employers are advised to (1) recruit on the basis of merit and regardless of age, race, religion, disability, marital status etc, (2) treat employees fairly / respectfully and implement progressive HR management systems, (3) provide employees with equal opportunity to be considered for training and development, (4) reward employees fairly based on ability, performance and experience and (5) abide by labour laws.

Whilst not legally enforceable, action can be taken against employers who fail to abide by the Guidelines which include suspending the employer's work pass privileges.

In his 2021 National Day Rally, Singapore Prime Minister Lee Hsien Loong announced that the Guidelines will be enshrined into law.   This is to give the Guidelines legal force and to expand the range of enforcement actions that can be taken against errant employers.  A dedicated tribunal will also be established to handle workplace discrimination.  This is expected to take place by the end of this year.

7.    New points based system for Employment Pass holders

From 1 September 2023, new Employment Pass candidates will, apart from meeting a higher qualifying salary, need to pass a points based Complementarity Assessment Framework or COMPASS.  The intention is to balance employers' ability to hire high-quality foreign professionals against improving workplace diversity and building a strong Singaporean core.

COMPASS consists of the following criteria:

For C1 – C4, 20 points will be awarded for exceeding expectations, 10 for meeting expectations and 0 for not meeting expectations.  40 points is required to pass COMPASS.  Points can be earned under the bonus criteria. The MOM has provided a detailed scoring summary on how points can be earned for each of the criteria.
The link to the full publication can be accessed here.  



About the author
Francis is the co-founder and Executive Director of Titanium Law Chambers LLC (TLC).  He is a trained litigator and an employment law specialist.  As the head of the employment law team in TLC, Francis advises clients of all levels ranging from SMEs to MNCs on contentious and non-contentious employment-related matters and on Singapore's labour statutory and regulatory frameworks.
On the contentious front, Francis regularly represents institutional employers and their stakeholders as well as C-suite / management level employees in disputes at various levels including engaging with the MOM / CPF Board / TAFEP on clients' behalf as well as before the Court of Appeal, High Court and State Courts.  He is also experienced in advising on and litigating cases relating to the breaches and enforceability of employment contract clauses including non-competition / non-solicitation clauses and confidentiality clauses.
When not embroiled in a legal fight, Francis also provides strategic advice to companies to ensure that the "house is in order" – for example, reviewing key employment documents such as contracts, handbooks and incentive schemes, conducting training for top management and employees, and conducting HR audits to identify gaps and areas of potential non-compliance.  Francis also frequently gets involved in conducting internal investigations against employees for alleged misconduct, dismissal of employees and conduct of manpower restructuring and retrenchment exercises.
Francis' practice philosophy is that the employer-employee relationship should not just be approached from the legal but also a "human" perspective.  This creates a win-win situation enabling employers and employees to create the most value out of their relationship and prevent costly disputes. In addition to his legal practice, Francis also teaches the Employment Law and Industrial relations course at the Singapore University of Social Sciences as associate faculty.