By Frieda Lee, Founder and Director of 42metrics.co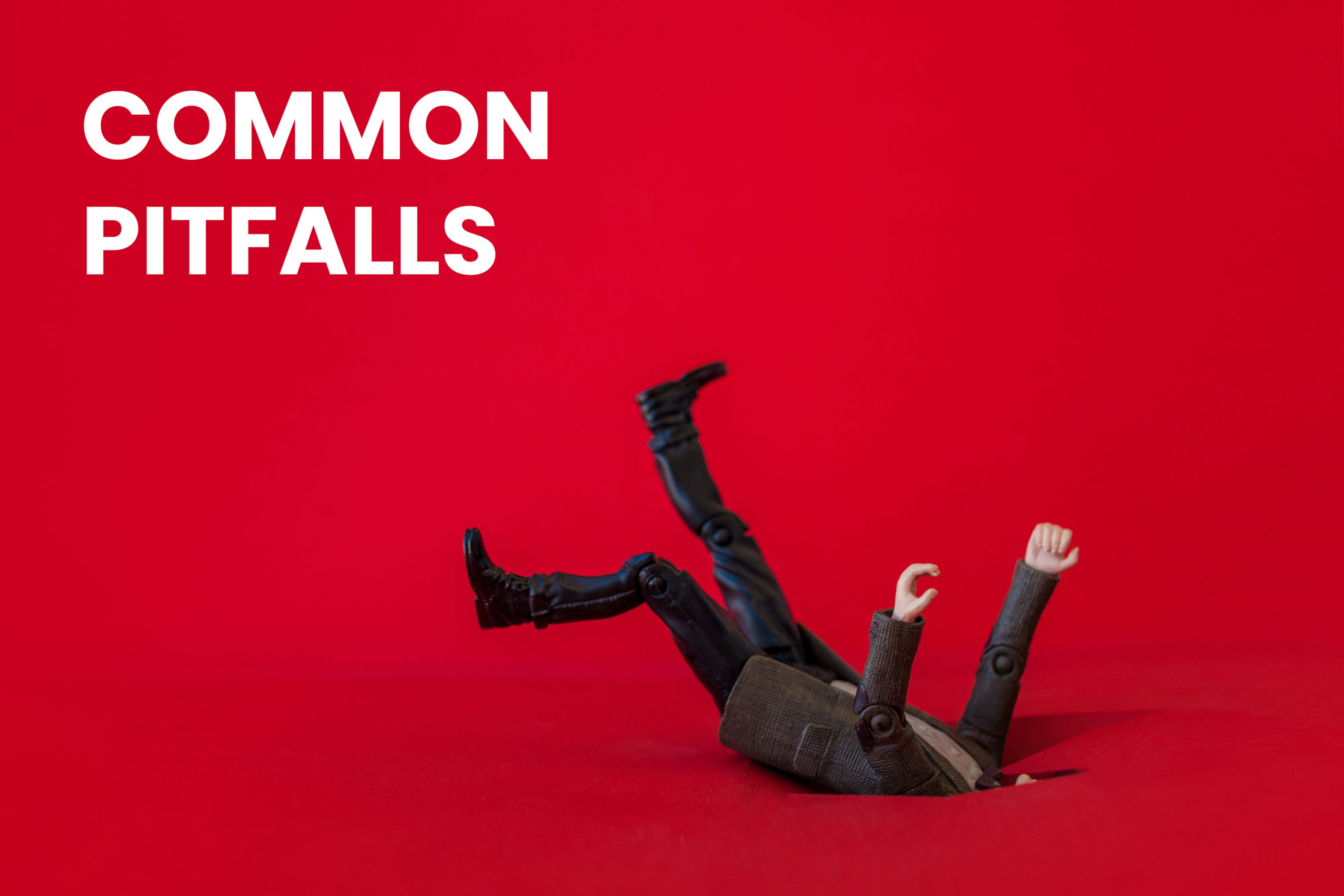 Common Pitfalls in Deploying Marketing Automation
In my two previous articles, we went through the benefits of marketing automation and how you can deploy marketing technologies for your company. In this third article installment, we go over the reality and friction when execution deviates from vision.  We look at the common pitfalls of starting onto this journey, which is a great way to have some foresight on a topic that has business owners and marketeers pretzeled.

Poor deployment
The adage comes alive in this situation - when you fail to plan you plan to fail. More often than not, a marketing solution may fail due to the inability of the team to deploy their marketing technologies towards a satisfactory end outcome. Working teams need to cut out time for sandboxing, testing, and user acceptance testing in advance of project delivery. It can be frustrating to deploy a new software given the steep learning curve. Expect a period of trial and error so it is best to prepare people mentally and provide them ample time for testing in advance of the deployment schedule.

Poor strategy, or changes in marketing strategy 
Though it may seem that your marketing technology stack is to deliver a simple solution, selection of the right tool (or a few tools) requires considerable resources in time, manhours, mental equity and financial investment. Like a perfectly timed and rehearsed orchestra, software and process should run independently of human intervention. The idea is to save future man hours when the automation works.  Your team's time and effort is saved as technology takes independent care by firing out multiple iterations of the same process. 
When any company is still trying to discover its own footing within the market-product fit, they are enquiring daily on their reach strategy, their customer set, and how their proposed solution fits to the market needs, much alike building the airplane as they fly.  As they do not yet know clearly their customers nor how to service them, any agile changes to strategy requires a much more nimble martech stack. Given the amount of time and resources needed to deploy, changing parts doesn't help drive the project forward. Imagine you have a car and the engine works beautifully. One part of the engine gets removed because the situation calls for a swapping to a new part. The engine will break down, and you need to take the car back for an overhaul, and a backward slide happens.

Process inefficiencies 
Any deviation from the initial agreed process will require an upheaval in the automation settings. Basically, you'd have to go back to the drawing board each time a tweak needs to be made. When marketers get embroiled in process inefficiencies, the likelihood of mistakes increase, plus the ability of people to communicate these deviations create friction between working teams. Unwanted "noise" in the working environment reduces the ability for a team to function and deliver business KPI on time and on target. Hence as marketers and business leaders, we need to have crystal clear vision and expectations of both people and process, before implementing technology. The technology always comes last.  If you find yourself in a situation where a business or company is working like a startup - which means not yet having the solidified understanding of their own internal operations - then it is better to stay away from implementing a marketing stack.

Siloed technology 
The main problem of marketing technology is that there's a single piece of tech for everything you want to do. But that's not a problem if you want to achieve singular objectives. When you start gluing many pieces of technology together to an end outcome, the likelihood of breakage in disjointed parts is high. 
Take for example, running a Facebook lead ad campaign to drive webinar registrations and attendance. You want a sequence of email reminders, upon attending the webinar, their attendee status gets automatically updated into your CRM, thus allowing a post webinar email evaluation to be sent. Depending on the answers they provide you in a survey form, you want your CRM to be updated for the sales teams to follow-up on a sale. This sounds very common place, logical, and clean. However, execution of this simple process requires more than four different pieces of technology to work cohesively and ensuring that your people and websites get updated simultaneously. When one part breaks, the entire process will stop running. Not all technologies fit together or works together joyously within one stack, which is a major challenge for the martech industry today. When things break down, stress levels rise, and reporting becomes a nightmare.

A steep learning curve
Yes, there is indeed and huge learning curve to plan, deploy and integrate marketing automation into everyday operations. Be sure to provide all your teams had a good time to learn before deciding to deploy any piece of martech. After all it is people and processes that bring us to success and not the technology itself. 
 
About the writer: 
Writer, speaker, volunteer, and trainer, Ms. Frieda Lee is the Founder and Director of 42metrics.co. She has a growth mindset of driving revenue, headcounts and capabilities of teams, always with reasonableness and cohesiveness in mind.  Having run media companies across TV, OOH, online digitization, analytics, SEM, SEO, Web Deployment, CRM, she is passionate in educating business owners and students alike by speaking publicly to over 2,000+ business owners to date, and has had her articles published in renowned columns such as Marketing Magazine, TechinAsia, Entrepreneurial Digest and worked with fintech incubation in Singapore. Frieda runs her own digital agency while sitting on Temasek Polytechnic School of Business Board of Advisors and is a Consultant with SPRING assisting SMEs to rethink and train business owners and their teams on Customer Experience (CX) and Marketing Technology. With over 20 years of running teams within digital and media agencies internationally and locally, she is a driver of change and leads teams through thought leadership and innovating new pathways towards progressiveness. She is currently finalising the last chapters of her book.