By Simon Siah | CEO & Founder | Athenaeum Consultants Pte Ltd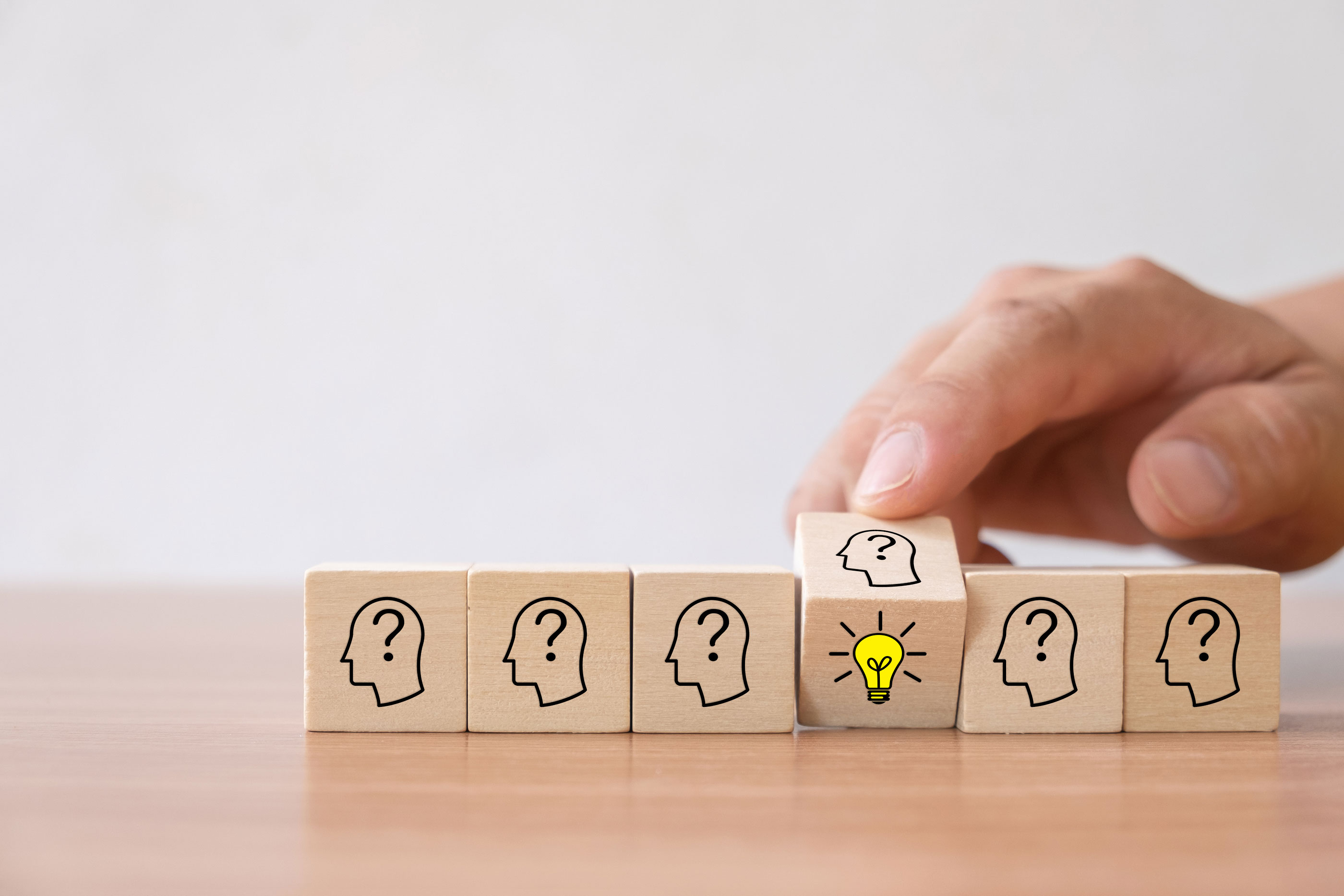 Innovating with a Growth Mindset in Challenging Times
"The passion for stretching yourself and sticking to it, even (or especially) when it's not going well, is the hallmark of the Growth Mindset. This is the mindset that allows people to thrive during some of the most challenging times in their lives" - Dr. Carol Dweck, Mindset: The new Psychology of Success.

The current Covid pandemic may just be the most challenging time in their lives for many businesses. For survival, businesses must now quickly adapt their processes, priorities, habits and business model to respond to the current dire situation. Businesses need to adopt a Growth Mindset to build resilience and drive innovation to ask : "When, What and How can their business innovate to emerge better in this current situation to create and extract new value"?

Innovation has been regarded as an imperative part of business strategy for disruption, seeking blue ocean and moonshots for profitability. However, in times of crisis like this, the innovation potential of businesses are put to the true test. The current pandemic is starting to change our lives in many ways, including the way businesses operate. To start innovating, business owners will have to move out of their fixed mindset of doing things the traditional way and challenge the status quo. It's time for business-unusual.

Start from within

It's almost cliche to say that employees are your most valuable assets. This might be the best time to activate your team to come together to brainstorm, ideate and come up with solutions to ride through this storm. But before you can start to innovate, you need to create the culture that encourages creativity across the organization.

Start with the leader - Before the Organization can start to innovate, the leader will need to first adopt a positive growth mindset to motivate and lead by example. Start by putting down your veil as the "boss" and discuss your strengths and weaknesses openly. This will allow the employees to feel comfortable to do likewise. With an open environment, you are encouraging your employees to speak up and share their ideas. Enlist the help from all members of your organisation to solve the problem, see them as part of the solution and not the problem. It is not a battle you can fight alone, regardless how competent you think you are.

Employees are part of the future - Open communications with employees reduce anxiety in time of crisis, rather than paint a false picture of the business's health. Do not sugar coat the problem, relate the future of the company to their personal growth to instill ownership and urgency. Be clear about how their current and changing scope of work contributes to the overall strategies. Let them understand that the survival of the business depends on them, and while you fight for the survival of the company, you have their interest at heart. You are all in it together and you are ready to bring them along with the change.

- Provide a safe environment for employees to share their ideas. Do not put them down for ideas that you think may not work. Instead, constantly encourage them to seek new ways to do their work and offer ideas on how they think the business can innovate to capture new opportunities. Allow "Silly ideas" and consider the merits and take learnings out of it.

- Encourage diversity by being inclusive and invite everyone in the company to participate in giving ideas. Break down silos and encourage teamwork, while looking out for valuable insights that may have been blindsided in the past.

Choose collaboration over competition

Instead of seeing what others are doing as threatening to your business, seek out ways to collaborate and partner to create new value together.

Make the first move - make contact proactively to introduce yourself and make your intentions clear about seeking partnerships and alliances to explore new opportunities together. After all, everyone is on the same boat now. Leverage on your social capital to make connections. With the current situation, a regular coffee catch up may be tough but there are always options to send a text , an email and video calls.

Share your ideas openly - be open to share your ideas and strategies, and encourage others to do likewise. At the same time, look out for opportunities to offer your business's services, products, resources, expertise and knowledge to form partnerships and support their plans. Remember to always look for win-win scenarios.

Seek out partners in the unusual places - Look beyond your direct competitors but study what your indirect competitors or adjacency businesses are doing. Look at your value chain, what are your suppliers doing? Look at other adjacency businesses to learn and borrow best practices. Look at your customers, how have they changed their behaviour? Collaborate with everyone by observing and having conversations to understand the changing needs. We are only at the beginning, many parts of our lives will be changed. How can your business make it better?

Return to the fundamentals. Businesses exist for the reason to create value through its products and services to meet needs which the customer is willing to pay a price for, which contributes to profitability for the business. With the current pandemic, customers are changing the way they buy, learn, play, and work online and this may forever be changed even after the situation is over. Look for opportunities to serve the customer in new ways, look for new methods to deliver your products and services, and new business models to extract values. The storm will probably not be over soon. But every adversity carries with it the seed of new opportunities. Adapt, Evolve and Thrive!
About the writer: 
Simon Siah is an Innovation Consultant, Business Advisor and Serial Entrepreneur with a unique combination of experiences and track record of successes with MNC, family businesses, and entrepreneurial start-ups. An advocate for innovation as the next strategic imperative for companies, Simon is passionate about helping companies to innovate for sustainable growth and achieve a competitive advantage in the race to beat disruption. Simon works tenaciously with a proven ability to deliver high value and innovative solutions.
Simon is a TedX speaker and shares regularly in the areas of design thinking and business innovation. He is also a strong believer in lifelong learning and is currently pursuing his Masters in Innovation at Singapore Management University.