By Ms. Frieda Lee, General Manager, PeopleMetrics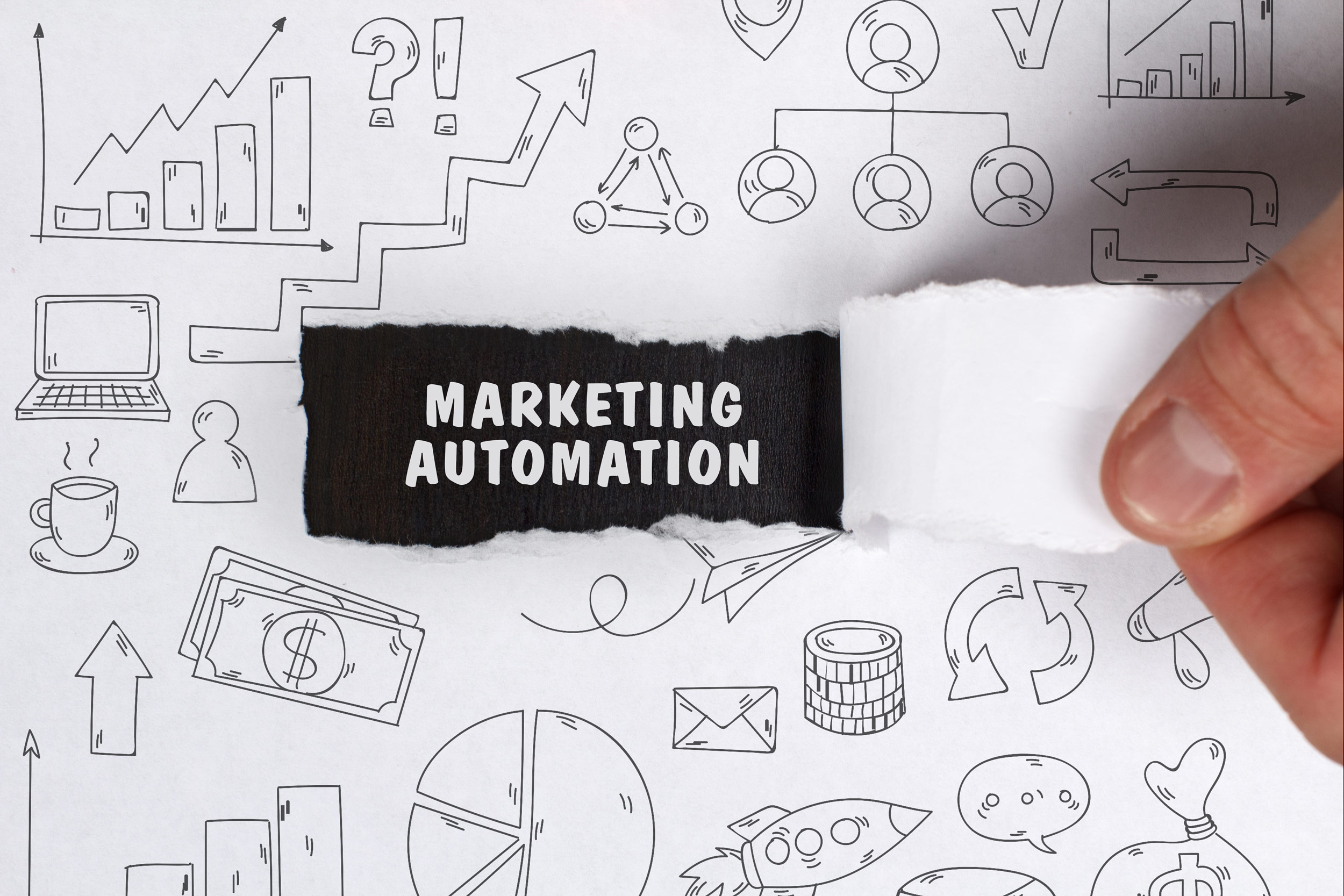 Utilizing marketing automation software, is not the same as getting your business digital ready. Being digital ready focuses on your units of business operations to achieve transformation in the areas of accounting, human resource, digital marketing, digital transactions and cybersecurity. Implementing single software to raise productivity in one functional area; example, payroll software or accounting software. Whereas marketing automation is using technology to manage your marketing process across multi-channels and multi-strategy campaigns.
You may possibly have already started some form of marketing automation in your company and may also be looking to leverage and wondering what the next step is.
Both small and large enterprises are alike in adopting marketing automation and using AI to enhance their processes. Big news last year, was Adobe's $4.75B acquisition in Marketo in September 2018. The hefty price tag shows that it is taking serious strides towards placing customer experience and engagement first and foremost, which is the heart of digital transformation. Integrating data through channels such as search, social media, email and video, provides the organization the ability to hyper-personalize their targeting options and seamlessly orchestrate their marketing processes for their now enlarged base of B2B and B2C clients.
If you aren't currently using any marketing automation tools, then it is safe to say that you will probably be looking at adopting not one, but a few in the immediate future. Needless to say, technology saves time for you and your team, and helps you figure out where to spend your money where its needed most, scale your business more effectively and break down the communication barriers and time cost related to sales, marketing and operations teams. Even better, marketing automation tools are becoming increasingly accessible to businesses of all sizes.
What Is Marketing Automation
Are you using email blast software, for example Mailchimp? Taken from Builtwith.com (a site that tracks the use of popular technologies) being used, Mailchimp as of Feb2019 has been used on over 2Mill websites, and this is a trending technology. So if you are using Mailchimp to email blast, and as well as create a sequence of automatically created emails to your new-comers, then yes, you are on the first step towards automation!
Marketing automation goes a little further than that. Beyond sequencing, one or a few software put together helps you nurture prospect with very personalized, useful content that helps convert prospects to customers, and then turn those customers into delighted customers. These delighted customers who then become your ambassadors who will help spread the good word around and they typically rank high on Lead Scoring. Thorough consideration of the customer experience journey and such marketing automation typically generates new revenue for companies and good return on investment on the customer lifetime value.
Great tools such as Hubspot, ActiveCampaign, GetResponse just to name a few are pretty good places to start thinking of how to get started on marketing automation. Having said that, consider that we need a paradigm shift in thinking from all sales, marketing, operation departments in order to implement this with the least frustrations possible.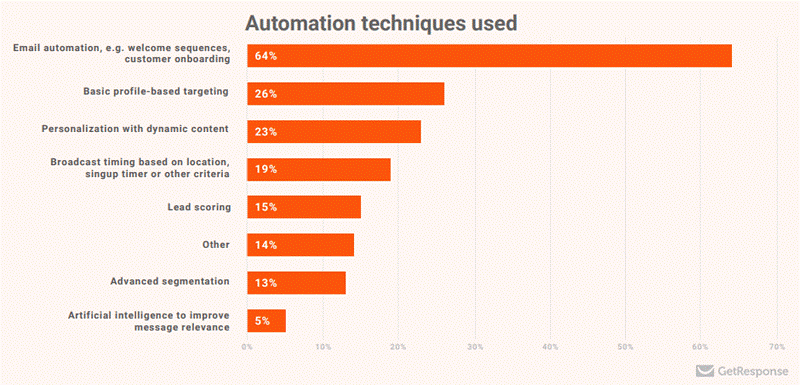 Source: https://www.emailmonday.com/marketing-automation-statistics-overview/
From Hyper-Personalization To Multi-Channel Marketing
Marketing automation tools make it less complicated for marketers to build customer experience (CX) by using massive amounts of datapoints and behavioral data to hyper-personalize content for each Customer. It can also enable sales or customer service teams to quickly detect and escalate problems like complaints to the right person in charge – without even having to read that email. Needless to say, technology frees us of the mindspace and the time needed to do work that actually requires humans.
All businesses are interested in leads, and where their leads come from. If you have a sales focused organization and are started to lose track over which disseminated leads have been won or lost, then you need to look into using technology to do the work for you. For example, a sales consultant interested in getting in new leads should be able to immediately react when a prospect "Requests for a Consultation" off their website. Sure, the marketing team can always use email and "forward" that lead to the sales person. But wouldn't it be better to automate that for the marketer so that the leads flows seamlessly into the sales consultants inbox?
Implementing a multi-channel marketing strategy also means that one uses cross channels of email, social media, content, and mobile marketing and make sure the communications and experience are similar across all channels. Doing so has been effective in engaging with the right message at the right stage of intent via the right channel. Sales increase because you've provided your customers with a seamless and consistent experience.
From Adestra, 200 senior level marketers from UK polled these results on the perceived benefits from using marketing automation:
• Saving time (74%)
• Increased Customer Engagement (68%)
• More timely communications (58%)
• Increased opportunities including upselling (58%)
So if you are now interested to start on the journey, there is good and bad news. The good news is that there are mammoth options available to us – 6,829+ software is available as of 2018 from chiefmartec.com - here is a link to the infographic that you may find interesting. The broadly categorized marketing technologies fall into 5 clusters with their corresponding number of software available:
1. Sales Automation, Enablement & Intelligence (220)
2. Social Media Marketing & Monitoring (186)
3. Display & Programmatic Advertising (180)
4. Marketing Automation & Campaign/Lead Management (161)
5. Content Marketing (160)
The bad news is, the same 200 UK marketers polled these perceived barriers to marketing automation:
• Data Integration (34%)
• Technology Shortfall (26%)
• Lack of skills (18%)
All is not woe, you just need to find the right partner to help you navigate your internal transformation and selecting a stack of automation technology that's most suited to your blend of needs.
Let's Not Make It A White Elephant
Using marketing automation software successfully is more about looking at your business operations from a different perspective. It is about putting your Customer in the foreground and structuring your business operations around what generates the most critical value for the Customer. Besides a new way of approaching your Customer, we also need to rethink the fundamentals of why we want to implement automation tools.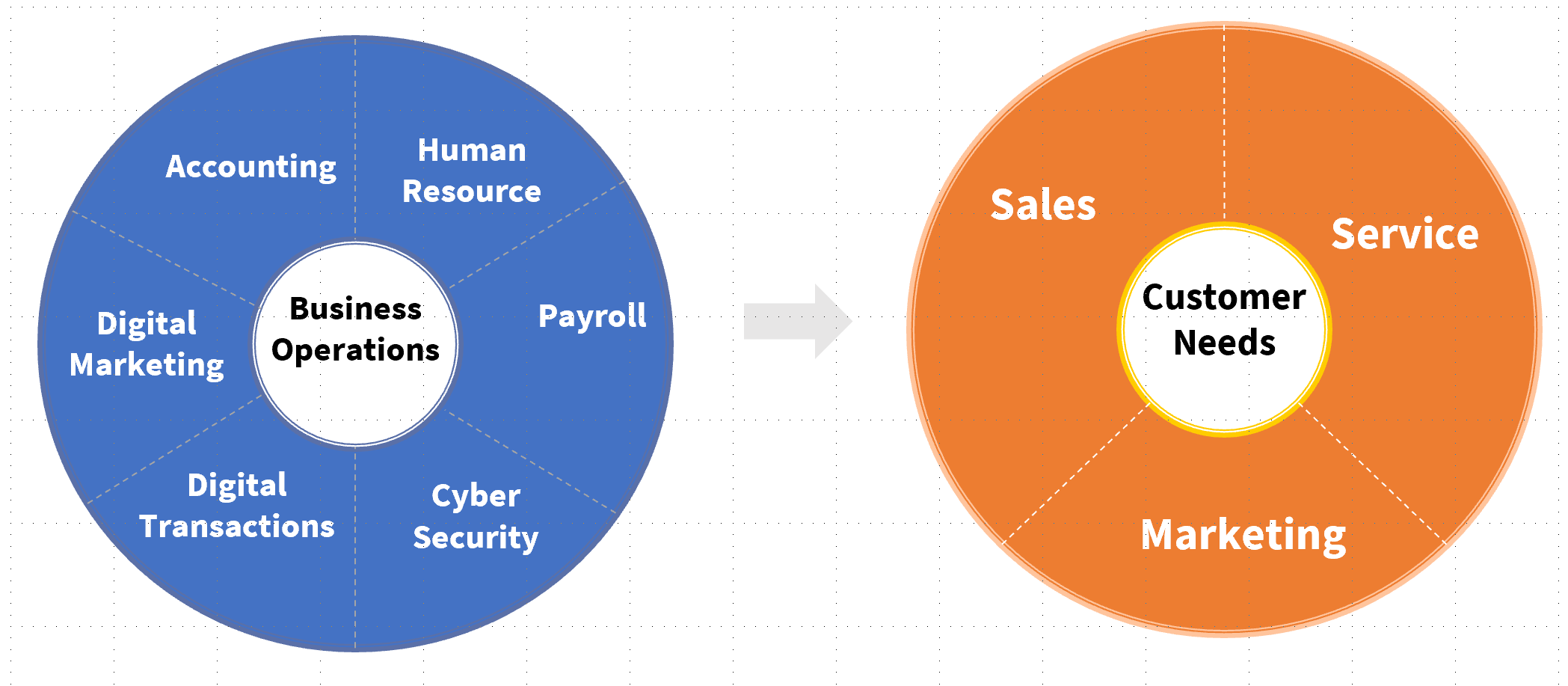 Source: Frieda Lee, 2019. An adaptation from chiefmartec.com
Sit back and have a deep think over your internal transformation; processes and roles and responsibilities for each person employed. Map their targets, KPIs and critical success factors to each of the customer needs, and reverse engineer what needs to happen in each of your sales, service and marketing deliveries to the Customer.
Many organizations are going through transformation themselves and given the cost-effectiveness and the large availability of tools, now is a ripe time to embark on stacking technology and reducing redundant tasks for your employees. After all, AI serve humans, yes?
About the writer:
Writer, speaker, volunteer, and trainer, Ms. Frieda Lee is a Founder and Chief Marketing Officer with a growth mindset of driving revenue, headcounts and capabilities of teams, always with reasonableness and cohesiveness in mind. Having run media companies across TV, OOH, online digitization, analytics, SEM, SEO, Web Deployment, CRM, she is passionate in educating business owners and students alike by speaking publicly to over 2,000+ business owners to date, and has had her articles published in renowned columns such as Marketing Magazine, TechinAsia, Entrepreneurial Digest and worked with fintech incubation in Singapore. Frieda runs her own digital agency while sitting on Temasek Polytechnic School of Business Board of Advisors and is a Consultant with SPRING assisting SMEs to rethink and train business owners and their teams on Customer Experience (CX) and Marketing Technology. With over 20 years of running teams within digital and media agencies internationally and locally, she is a driver of change and leads teams through thought leadership and innovating new pathways towards progressiveness. She is currently finalizing the last chapters of her book.
References:
Adestra Marketer vs Machine (2015) - https://www.adestra.com/resources/marketer-vs-machine/
https://www.zdnet.com/article/adobe-buys-marketo-for-4-75-billion/
SUBSCRIBE TO OUR MAILING LIST