Case Study: Travel Me Pte Ltd [Hospitality] - "Measuring the Effectiveness of Social Marketing"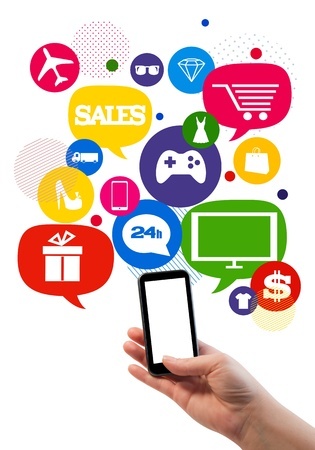 The Challenge
Travel Me Pte Ltd (a pseudo name) is in the hospitality industry and a known brand locally. Unfortunately, the marketplace has become flooded with competitors with an abundance of close offerings that have eroded its brand engagement, which had a business impact on their revenue and market share. Travel Me needed to redefine how they can stand out from its competitors.
Plan - The Solution & KPI(s)
With the popularity of user generated content on social media and with an already established Facebook brand page, Travel Me wanted to run a social marketing campaign that would amplify their brand characteristics and grow their brand engagement. To stand out, they didn't want to just celebrate their own brand as their competitors were doing, but they wanted to help celebrate their customer's individuality and help customers build their own brand of "ME." This was in line with the heart of Travel Me's brand character – being the "friend" who allows customers to feel comfortable enough to truly be themselves.
Their solution was to provide customers a platform to make & share video "trailers of their lives." The objective was to grow their brand community on Facebook, in which their members can re-message to each other and have people engage with their brand by visiting and liking their Facebook brand page.
To measure this objective, Travel Me set 2 main KPIs: (1) total number of personalized videos created and (2) total number of new Facebook brand page "Likes."
Quick Campaign breakdown
Objective: Grow brand community on Facebook
Tactics: Search Engine Marketing, Paid social platform ads, Facebook post, Email marketing
Time frame: 2 months
Goal:

200 videos - Creation of personalized videos
10% increase of Facebook brand page "Likes" - Increment from existing total number of "Likes" before campaign starts
Measure - What was Measured?
The overall concept of this campaign was about engaging the Facebook community to create and share their own personalized travel montage video on a microsite . The campaign was promoted to existing Facebook community through Facebook postings and paid media such as search engine marketing and video ads on YouTube. The microsite required visitors to log into their Facebook profile via Facebook Connect and "Like" Travel Me's Facebook brand page before they can upload their existing Facebook photos into the travel montage video creator.
Customer journey consisted of the following touch points & measurement metrics:


Stage
Channels
Diagnostic Metrics
Awareness
Traffic drivers to Microsite:

Paid

Google (SEM & Banner ad)
Facebook (Promoted post)
YouTube (Video ad)
Yahoo (SEM & Banner ad)

Owned

Brand's Facebook page
Email

Cost Per Action (CPA) – most cost efficient paid media channel that drove trailer creations
Cost Per Click (CPC) / Cost Per Thousand

Impressions

(CPM)
Paid media impressions
Clicks / Click thru rates (CTR)
Site visits / unique visitors by traffic source

Consideration (Engagement)
Owned

Microsite – Visitors must Facebook Connect and "Like" the Facebook Brand Page before they can create their video trailer and download their personalized movie poster

Users who Facebook Connect
Facebook Connect users who created a movie
Average number of videos created per Facebook user
Movie poster downloads
Movie creation completion rate
Average time on site

Acquisition/Advocacy
Owned

Microsite – Users can share their trailers to their Facebook News Feed, where friends can click-thru and view their friend's video & also make their own. Site visitors can share the site via Facebook or Twitter.

Unique shared videos created/viewed
Unique shared video view rate
% of videos created by users who entered via a shared video link
General site shares via Facebook & Twitter
Analyse & Optimise - Insights that Helped the Business
With the data gathered, Travel Me is now in a better position in terms of engaging and understanding their social community for future marketing campaigns. In comparison with their historical performance, not only did the campaign garner high engagement rates, it also grew their social community by 5% in just over a month.
Travel Me learned how they can leverage their existing community to grow their community size and the impact of social sharing. Based on video views, share and visit rate from Facebook, they saw trends of how the community consumed content and the online platforms that were most effective in driving visitors to their Facebook page. Travel Me was also able to identify the quality of its traffic drivers (paid media) with CPA and CPC, which is especially beneficial for future campaign budget planning.
These insights are invaluable to the business. They help validate marketing decisions and thus give more confidence when planning for future campaigns.
Grow your Facebook community size by leveraging on your existing community base
Understanding of your social community behaviour is especially beneficial for future campaign planning