Case Study: Phoenix Trading Pte Ltd [FMCG] - "Measuring how traditional Media Drives Online Sales"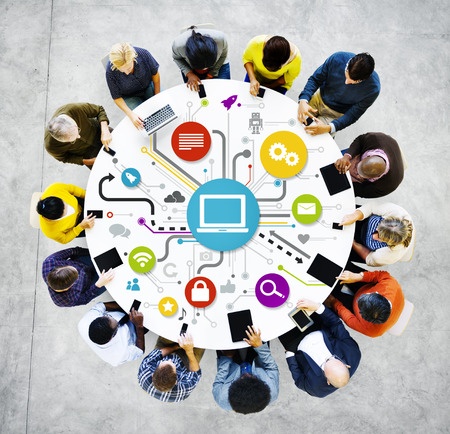 The Challenge
Phoenix Trading Pte Ltd (a pseudo name) is in the FMCG industry and has various online and offline resellers for its products (gourmet beverages) in each local market. As the market was saturated with similar products, Phoenix Trading was experiencing slow sales across their product lines and especially poor sales from their online channels. They needed to find a way to accelerate their online sales.
Plan - The Solution & KPI(s)
With the goal of boosting sales, Phoenix Trading decided to run a promotion that sold bundles of its products for a great value. This would increase the quantity its existing customers were buying at a time, and it would also entice new customers to try its products.
Their solution was to run a promotional campaign with commercials on local TV in the region, which would introduce customers to how they can consume Phoenix Trading's products and the product line available for purchase. More importantly, it would highlight the availability of the promotional bundle for purchase exclusively online. The objective was to have consumers go online and purchase this promotional bundle during the campaign period.
To measure this objective, Phoenix Trading set 1 main KPI: total number of online bundle sales during the promotion period.
Quick Campaign breakdown:
Objective: Increase online sales
Tactics: Search Engine Marketing, Paid social platform ads, Facebook post, TV commercial
Time frame: 1 month
Goal: Sell 2000 bundles – Total number of online bundle sales
Measure - What was Measured?
The overall concept of this campaign was about driving sales of this promotional bundle online with the help of traditional TV commercials. Having seen the TV commercial with the easy to remember vanity URL to the regional landing page, customers can either search online for Phoenix Trading's promotion or go directly to the promotion's landing page. On the landing page, customers can click-thru to Phoenix Trading's local online resellers in their country.
Customer journey consisted of the following touch points & measurement metrics:


Stage
Channels
Diagnostic Metrics

Awareness

Paid

Google (SEM)
Facebook (Promoted post)
TV commercial

Owned

Site visits / Visitors by traffic source& by country
Vanity URL traffic source
Direct & Organic search traffic - Assumption that TV commercial will influences figures for these metrics
Paid vs Organic Search

Paid

vs

Organic Facebook Reach

Referrals from other sites

Consideration (Engagement)

Owned

Landing page – Visitors must first select their country location. This action will re-direct visitors to the respective country's online sales channel (i.e., reseller's website)

Clicks / Click Through Rate (% by country / reseller)

Purchase

Owned

Own Microsite / Reseller's website – Every bundle sold is recorded and then consolidated by Phoenix Trading within a single database point

Breakdown of bundle sold by reseller
Analyse & Optimise - Insights that Helped the Business
With this regional bundle promotion, Phoenix Trading saw a 43% increase in their online sales and an 18% increase in new customers from their existing customer database. This included a new customer base that were originally not on their radar – small offices who wanted to buy their products in larger quantities unlike individual household customers who tend to buy small quantities at a time.
By breaking down click through data on the landing page and bundles sold data by country/reseller, Phoenix Trading can identify the amount of traffic they have contributed to their resellers' website and the conversion rate (bundles sold) that takes place at their reseller's website. This puts Phoenix Trading in a better position when doing contract negotiation on commission and sales quotas with their resellers.
Based on the traffic sources data on their landing page, Phoenix Trading was able to identify which marketing channels had greater influence for the different countries. For example, countries that experienced higher vanity URL, direct & organic traffic with low paid & referral traffic suggested that the offline infomercial TV ads were more effective for that country. With these insights, Phoenix Trading maximised their limited budgets for the year by prioritizing which marketing channel to be used for which countries. Also, for paid search, they have also identified the keyword strategy that would work best for future campaigns. For example, branded keyword phrases (search phrases that included their brand name + product type) were more effective in bringing traffic to the website than those non-branded (search phrases that only included product type). This insight will help Phoenix Trading focus their future budgets and efforts in writing and purchasing branded keyword phrases with search engines.
Offline marketing influence can be tracked with the help of online analytics platform (keeping in mind these are approximations and may be under-represented)
Observe and identify the marketing channels that have greater influence in different countries to prioritize marketing budget more effectively and increase marketing ROI