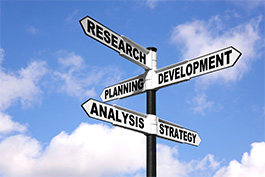 As part of the knowledge creation process, the Institute will increase its engagement in applied research. We will focus on practical research that would be helpful to our SMEs. The key areas of research would include HR, operations, marketing, branding and management.
We hope that the knowledge gained through these various platforms will lead to action in the engagement in active learning via our SME Consulting Programme (SCP).
---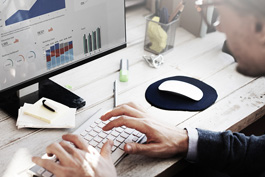 Multi-Year Development Study, Web Report 1 (June 2016)
This, Multi-Year Development Study, is a joint effort by the Institute and SPRING Singapore to track the progress and effectiveness of the various talent management programmes introduced by SPRING Singapore as well as to gain insights in year-on-year trends in talent attraction and engagement in SMEs.
To gain such insights, the research partners - Hay Group and Singapore Management University - conducted interviews, focus groups, and surveys of:
University and polytechnic graduates entering the SME sector, and
SME leaders and supervisors employing such graduates.
We are now ready to share the report of the first survey which addressed four main areas:
What value are graduates currently adding to their SMEs?
What attracts them to join SMEs? What do graduates anticipate as they join SMEs?
What are graduates satisfied/ not satisfied with? How aligned are SME management and graduates
expectations? How are SMEs retaining their talents?
What can SMEs do next?
We are aiming to gain insights into effective talent management practices for Singapore SME sector that can be put into practice and application.
Click HERE for the Web Report 1
Any questions with regard to the report and/or the study, please email uobsmuaei@smu.edu.sg
For more information on SPRING Singapore's initiatives and support to develop your human capital, please visit www.spring.gov.sg/hcd
Last updated on 20 Jun 2018 .